This page contains affiliate links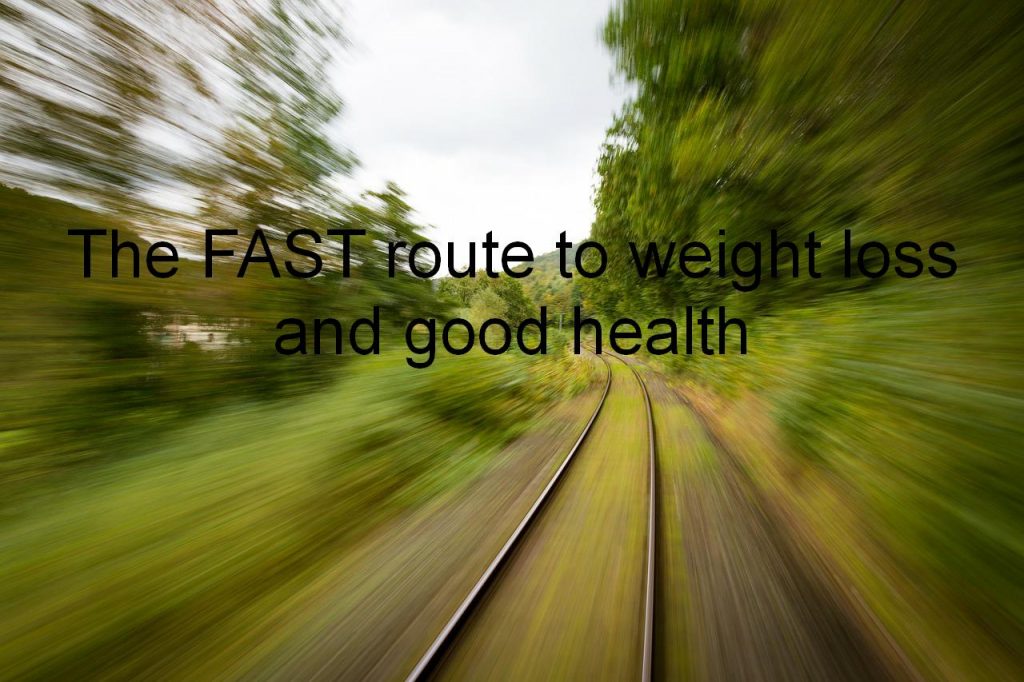 You have probably heard of fasting diets. You may even have tried fasting at least once in your lifetime. This is NOT the same as a starvation diet. Starving yourself is extremely unhealthy and definitely not recommended. If you tried a fasting diet but didn't manage to stick to it, at least you learned a bit about the process and could share your experience with friends and family. If you managed to stick to the diet for any length of time, you know how beneficial it can be to losing weight. It also has a lot of other health benefits too. So let's take a look at these, before considering the different types of fasting diets.
Intermittent Fasting Is An Umbrella Term
Fasting for weight loss has become a popular solution for many people who are trying to improve their health, lose weight or heal other ailments. In essence, intermittent fasting is an umbrella phrase for many different meal timing plans which cycle between frequent fasting and restricted consumption over a defined period. During the intermittent fasting diet, many people reduce their calorie intake and increase their exercise and activity levels. Many experts believe that this increased exercise can have a positive impact on the heart.
Fasting for weight loss is not necessarily done only for people trying to lose a lot of weight. It is often recommended for those who need to shed a large amount of unwanted pounds (usually around 30 pounds or more) from a controlled, periodic eating plan. In addition to the benefits of losing weight, there are many other benefits of fasting diets that you should be aware of.
Health Benefits Of Intermittent Fasting
One of the biggest benefits of intermittent fasting is eating fewer calories. When you reduce your calorie intake, you will typically burn more fat. When you eat less food, your body has fewer calories to store up. Fasting diets may last only a few days, but they also can be a healthy long-term way of life.
Another benefit of fasting diets can be eating more quality fats and protein, especially if you combine a keto type diet with fasting. Many people are struggling with eating healthy fats. Because of your body's lower need for these fat sources, eating more quality fats will help you drop weight. If you add quality proteins, like lean cuts of meat or fish, to your diet you will also increase your protein levels.
A third benefit of the fasting diet is improved digestion and increased energy. You will not be experiencing extreme hunger pangs throughout your diet. Instead of feeling bloated and hungry all the time, you will be full at the end of each day. This can lead to an improved quality of life because you will not have as many mood swings and irritable symptoms.
Finally, another benefit of the fasting diet is a lowered risk of developing heart disease. When you eat fewer calories, your body burns off extra fat and builds muscle. You may also begin to notice that symptoms of heart disease could subside. For example, if you have been diagnosed with high blood pressure or congestive heart failure, you might have experienced an increase in symptoms such as headaches and fatigue. By eating an alternate-day fasting diet, you can lower your risks of heart disease by up to 30 percent.
Although fasting diets have many benefits, they can be difficult to stick to but there are many different fasting diets and you should be able to find one that suits you.
Types of Fasting Diets
5:2
The 5:2 fasting diet was popularized a few years ago when a medical doctor, Michael Mosley, tried it and lost weight. He wrote a book called "The Fast Diet". A friend of mine tried that diet at the time and has stuck to it ever since, working as a headteacher in elementary education and since retired and reaching 70, very healthy. On this form of intermittent fasting, you eat normally on 5 days of the week, while restricting yourself to 500 calories (women) 600 calories (men) on 2 days of the week. These days can be separated eg, Monday and Thursday, which seem to be popular choices or back to back on whichever 2 days you choose. People often choose Monday and Tuesday for that, leaving the weekend free to eat as they choose. If you reach your desired weight and do not want to lose any more, some people move to a 6:1 intermittent fasting regime, where they restrict calories on only one day of the week.
16:8
The 16:8 fasting diet is used every day. It allows you to eat only during a period of 8 hours and then you fast for the other 16 hours out of 24. Many people find that if they skip breakfast and do not eat anything until, say, 11 am, they then can eat normally between 11 am and 7 pm, which allows them lunch, a snack, and dinner and then they stop eating at 7pm until the following morning at 11 am.
OMAD
OMAD stands for one meal a day, so it is basically a 23:1 fasting diet, as you are allowed to eat one meal a day, which must be finished within one hour. It is sometimes done as part of the Carbohydrate Addict's Diet, which allows one or two low carb complementary meals a day and one reward meal a day, which must be eaten within one hour. OMAD takes just the reward meal part of this diet.
How Fasting Diets Work
The theory behind many of these is that you cannot pack the same number of calories into your body during the hours you are allowed to eat on a fasting diet as you would if your diet were totally unrestricted. This was tested out with the 5:2 diet. People tended to eat about 10% more calories on the day after a fast but not sufficiently more to compensate for all the calories not eaten during the fast day. Provided you eat healthy nutritious food, protein, good fats and wholegrain products on the days when you are not fasting or on calorie restriction, you are unlikely to eat as much as you would if you ate what you wanted 7 days a week. Even if you want to eat high calorific foods like cake and candy, provided you eat the healthy food first, you will still eat less than before.