Trying To Make Money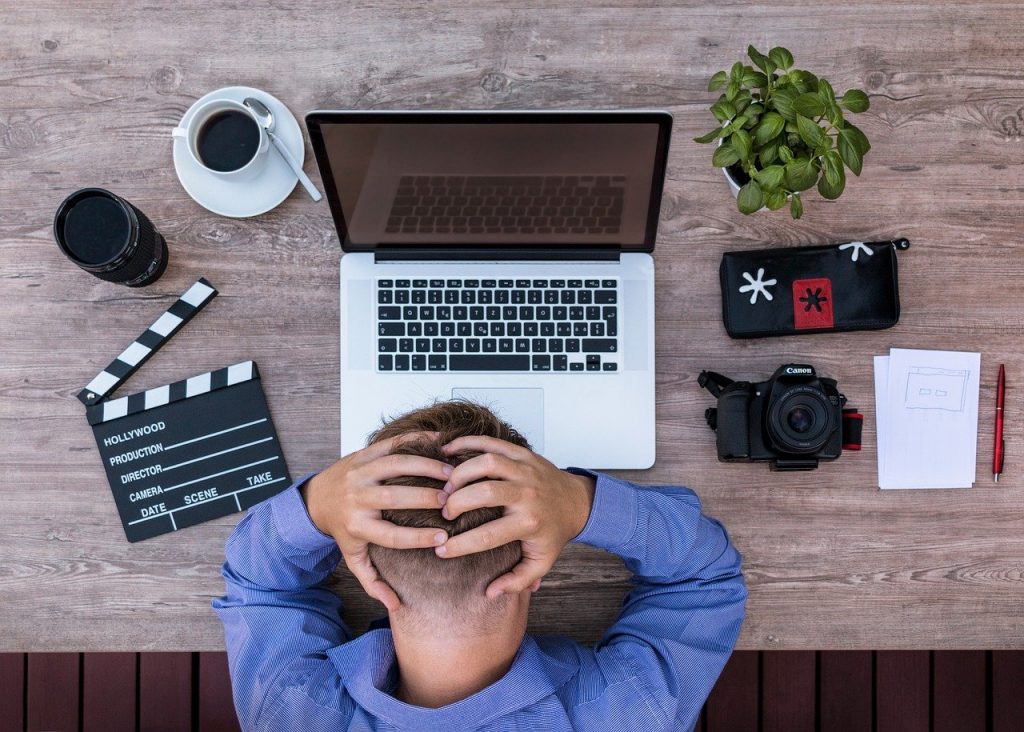 Are you sitting at a computer trying to make money online? When you're starting out, it can be hard to find the time to get away from the computer to eat a healthy meal. Very often a cup of coffee and a donut take the place of heart healthy foods and as for a healthy eating plan – forget it, I don't have time!
Yet, healthy eating and regular exercise are often the critical first step towards keeping weight off or effectively treating obesity and overweight. They are also vital for keeping you healthy and vibrant enough to do all the different kinds of work needed to start up your own business and get it running. So how is it possible to lose weight and stay healthy while still concentrating on making money through your computer? And we can't all afford a standing up workout desk when just starting out.
Exercise
Did you know that getting up and moving around regularly, every 30 or 40 minutes can make you more productive? Yes, I hate being interrupted too when at the computer because someone else wants a cup of coffee or has a minor problem that they need solved immediately (emergencies are different of course). If you have a problem to solve, getting up and going for a walk is more likely to help you solve it than staying stuck at your computer. This is because your logical left brain concentrates on the walk or other exercise, leaving your creative right brain to come up with a solution. I cannot count the number of times a walk or a hard workout has helped solve a problem that seemed intractable when staring at my computer screen.
Regular exercise will not only help you be more productive when at the computer and help you manage your weight but can also help you stay flexible and avoid getting achy hips that can come with too much sitting down and not enough movement. Pain can really affect your concentration, so staying healthy and as free as possible from aches and pains is a great way of staying effective and efficient in your chosen work.
If you cannot go out for a walk, just getting up from your seat and moving around will help. Visit the loo, walk around your living or working space, put a mat on the floor and do a few exercises. Shift some books around on the shelves or go to the tap and get a drink of water.
That way you will actually end up doing better work at your computer and be fresher to earn money online if you take some time for yourself and keep your body active and your mind refreshed.
Healthy Eating
OK, we all know we ought to eat a healthy diet, whether or not we need to lose weight or reduce our cholesterol levels or avoid eating our way into diabetes Type II. Some of us may need a weight loss diet or a healthy eating plan to follow and I know that's not easy when you're worried about bringing in enough money to pay the bills or even to get enough food to eat.
There are ways in which you can follow or create a healthy eating plan and stick to it, even while working away at your computer every day or night.
Preparation
The key to this (as with everything, including your online work) is to have a plan and work it. Not everyone likes plans. I know I haven't been a great fan of them in the past but I have seen how preparation really helps with sticking to a diet as well as with work.
One way of preparing a healthy diet is to get together or cook healthy foods ahead of time, to eat at lunch or as snacks when you feel hungry or just bored. Some quick good snacks and healthy foods to prepare ahead of time and keep in the fridge are a bowl of hard boiled eggs (very healthy and filling) a green box that contains chopped green veggies, such as celery and lettuce, for snacking on and a box with some nuts, such as almonds or walnuts. You can even make your green box into a salad box by adding some pieces of cut red or yellow pepper, cucumber etc. It is best to make salad boxes fresh each day, as lettuce and cucumber can wilt quickly. Peppers and celery will last a couple of days in a fridge. For something more substantial, you could poach or roast some chicken breasts at the weekend and have them ready for healthy meals during the week. A bit of preparation each evening or at the weekend can provide you with several days of snacks or healthy meals that will keep you bright and fresh at your computer.
It's important to have healthy snacks and meals available for when you need them because grabbing a sandwich or even worse, a donut or candy will give you a sugar spike about half an hour later and you will want more and more to eat. This interrupts your thought processes, as well as giving you a slump in your energy levels later in the day.
Make sure you have plenty of water available to drink too. Keeping hydrated can keep your brain running. Of course, it means you need to visit the bathroom more often and this can help with keeping active.
Healthy Eating Plan
Individuals who are obese or just overweight should begin regular daily physical activity once they start their healthy eating plan, preferably with a meal plan that has been developed to provide them with a balanced diet and enough exercise to maintain a healthy weight. The ability to control your eating and maintain a healthy weight can go a long way to improving your health and overall well-being. Healthy eating and exercise will not only help you lose weight, it will also prevent you from becoming overweight or obese in the future and will help you stay healthy even while sitting in front of your monitor.
There are many different types of healthy eating plans, such as the Mediterranean Diet. A well-balanced, low calorie, low fat, low saturated fat, healthy eating plan includes a variety of fresh fruits, vegetables, whole grains, nuts, low fat dairy products, lean meats, poultry, fish, and lean-fat dairy alternatives. The most important component of a healthy eating plan is a variety of whole foods. These foods should be a significant part of your meals each day. You should also try to eat as little as possible from the food group that is considered to be "white flour." While whole grain breads are fine, they should not be your only source of breading.
Low Carb or Keto Diets
Consuming a high-fiber diet containing plenty of fresh vegetables and fruits is one of the best ways to prevent or delay type 2 diabetes. Research shows that people who eat a lot of fiber have lower rates of type 2 diabetes. To get lots of fiber, eat a salad with fresh, dark green vegetables, good-quality meats, and lots of lightly steamed and cooked vegetables. To avoid or delay type 2 diabetes, eat at least five servings of fruit per day, especially berries.
A low carb or keto diet can be a very effective way of losing weight by cutting out calorie dense carbs and eating more fat and protein. Check out the keto diet shortcut here.
You may also want to try a flexible meal plan that can be customized to suit your needs. It's fine to sort out your own plan but you may prefer to spend your time working on setting up your business
Exercise is another key component of a healthy eating plan, especially for those who are trying to lose weight. Exercise should be fun and incorporate different forms of activity such as walking, jogging, or running. The type of activity you choose is not important, just that it gets you moving. One of the best ways to lose weight is through cardiovascular exercise. When you add cardio workouts to your daily routine, you can prevent or delay type 2 diabetes as well as become fitter
To maintain your weight loss, choose foods that are low in calories. Choose foods rich in vitamins, minerals, and fiber. Many people are eating too many high-calorie foods. Eating too many calories, especially those empty calories contained in sugar, causes you to feel hungry. When you feel hungry, you eat more than you normally would. In addition, if you eat too many calories at any given time, you gain weight.
Instead of eating sugary foods, choose lean proteins, healthy fats and eat more vegetables and fruits. Vegetables and fruits are packed with vitamins, minerals, and fiber. If you can even replace one meal a day with one that contains a wide variety of fiber, protein, healthy oils, and vegetables, you can start to see a change.
You may be desperate to get your online business running but you also need to take care of yourself and especially your health because you will not be able to work as hard as you could unless you eat healthily and take exercise and maintain a healthy weight.