Note: This post contains Affiliate Links
Lunch
How do you fancy a tasty omelette?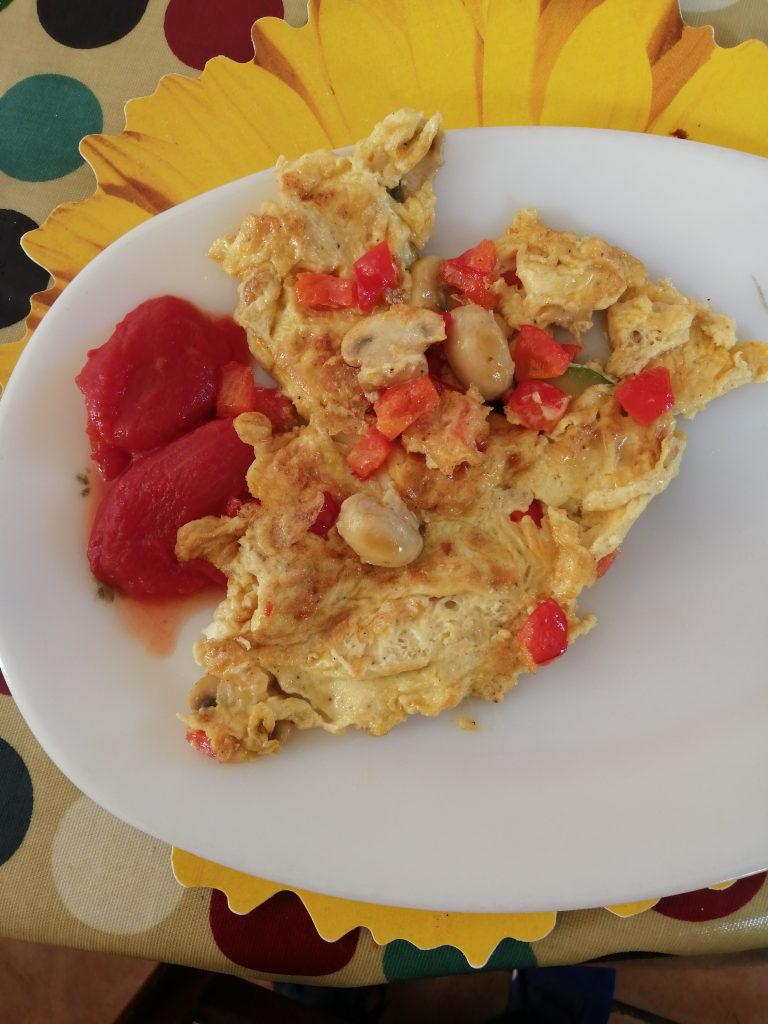 This omelette is totally SCD legal.
Recipe – serves two for a filling, satisfying lunch
Half a red pepper cut into small pieces
6 slices of zucchini
5 or 6 small mushrooms, sliced
5 eggs, beaten,
Butter to fry
salt and pepper to taste.
Method
1. Fry the red pepper, the mushrooms and zucchini gently in the butter until cooked.
2. Add the beaten eggs with some salt and pepper.
3. Cook gently until the omelette is ready.
Serve With:
Tinned tomatoes, or salad
Other optional items
You can replace any of the items in the omelette filling with sliced fresh tomato if you choose, or leave out any items if you don't like them or they disagree with you.
NOTE: Check the label to see that your tinned tomatoes do not contain any sugar.