What About Dinner?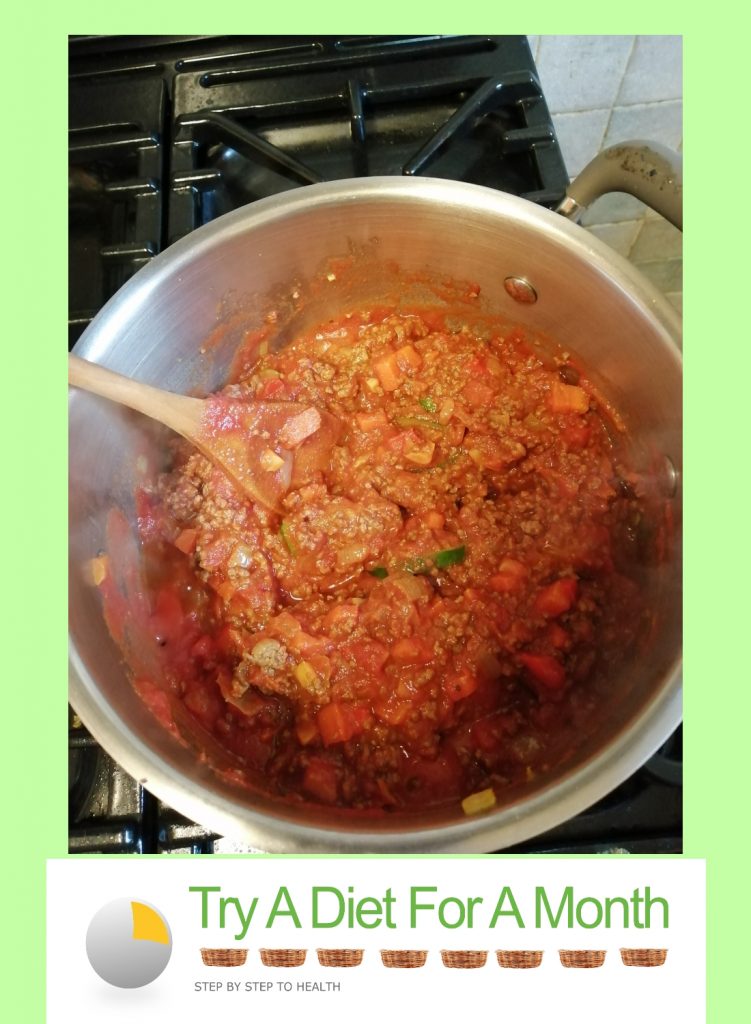 Here's an easy, tasty, nutritious dinner, that's easy to make and budget-friendly. It's based on ground beef, vegetables and sieved tomatoes (passata). To ensure that it is SCD friendly, check the jar of passata to ensure no sugar has been added. Alternatively, use a can or two of whole tomatoes instead of passata and whizz it in the blender for a few seconds.
For full information on using the SCD diet to help alleviate symptoms of IBS, ulcerative colitis, Crohn's disease, etc, and to check up which foods are SCD legal, read the original book "Breaking The Vicious Cycle" by Elaine Gottschall.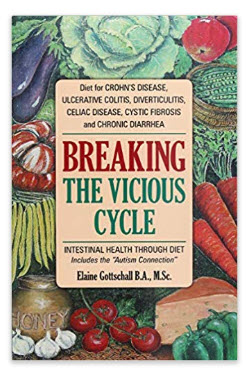 Recipe – feeds 4 – 6
Ingredients
1/2 a carrot, cleaned and chopped finely
1/2 a red pepper chopped finely
1 onion skinned and chopped finely
3 – 5 cloves of garlic, peeled and chopped finely – optional
1 root of turmeric, chopped finely – optional
6 mushrooms, sliced thinly
1/4 zucchini sliced
butter for frying
Salt and pepper to taste
1/2 teaspoon dried mixed herbs (optional)
1 large jar of passata (check there is no added sugar) or 2 tins of whole plum tomatoes, blended
1.5 pounds ground beef
Method
Put the ground beef into a frying pan or large saucepan and fry gently, until browned and cooked, turning it over and breaking up any large pieces, so it is evenly cooked and crumbly and any moisture has boiled off.
In another saucepan, melt some butter and add the carrot. Fry gently, turning well until it is softened. This releases the special flavor. Add the onion, garlic and turmeric and continue frying gently. Add salt and pepper to your taste. Add the mushrooms and zucchini and fry gently until they are cooked. Add the dried mixed herbs if using.
Add the browned ground beef to the vegetable mixture. Stir well.
Add the passata or blended whole canned tomatoes to the mixture and heat, stirring until the whole mixture is thoroughly heated through.
Serve immediately if wished, with side vegetables, such as broccoli and brussels sprouts, for instance.
I like to make it early in the day and allow it to sit until evening or even next day. This allows the flavors to blend and mellow.
Feeding The Family
If someone drops by unexpectedly and you haven't enough to feed everyone, you can quickly fry up extra carrot, onion, mushrooms and zucchini in a pan and add to the mixture, to stretch it out. Usually, you do not need to add extra passata or blended tomatoes.
Losing Weight
Many people who stick to the Specific Carbohydrate Diet find that they lose weight, especially round the middle. The diet is very healthy and nutritious and as you cannot eat snacks such as candy, cakes, cookies, chips, etc., the weight stays off. It's not a problem either, as this diet is one on which you seldom feel hungry, so there is no temptation to snack.